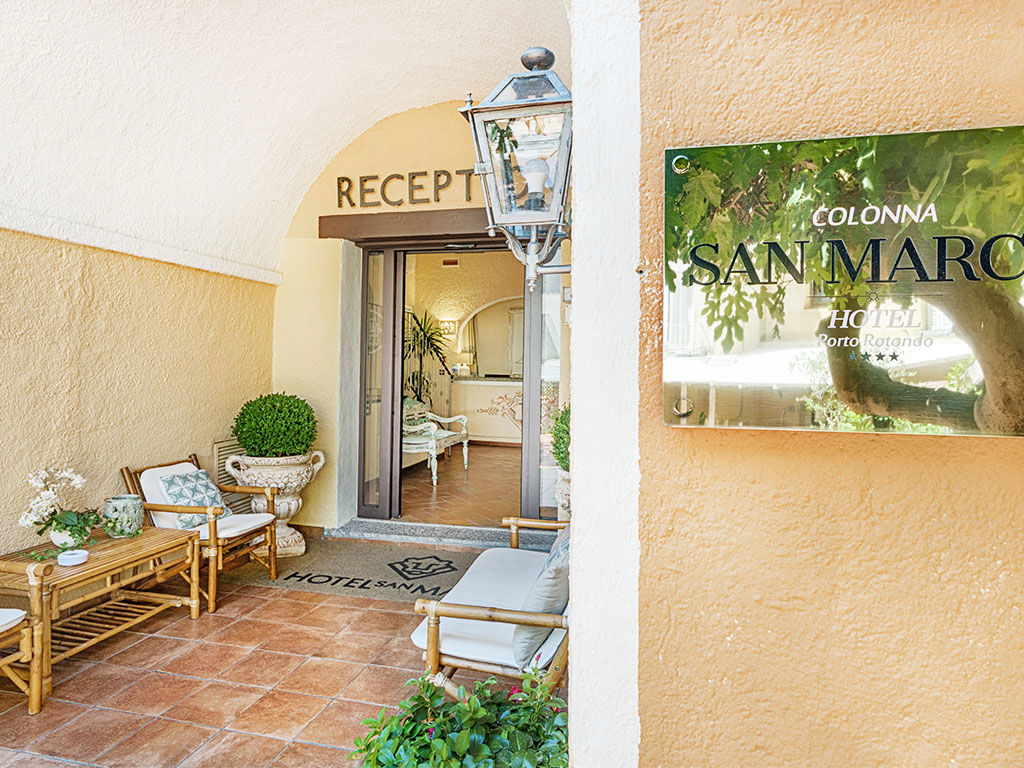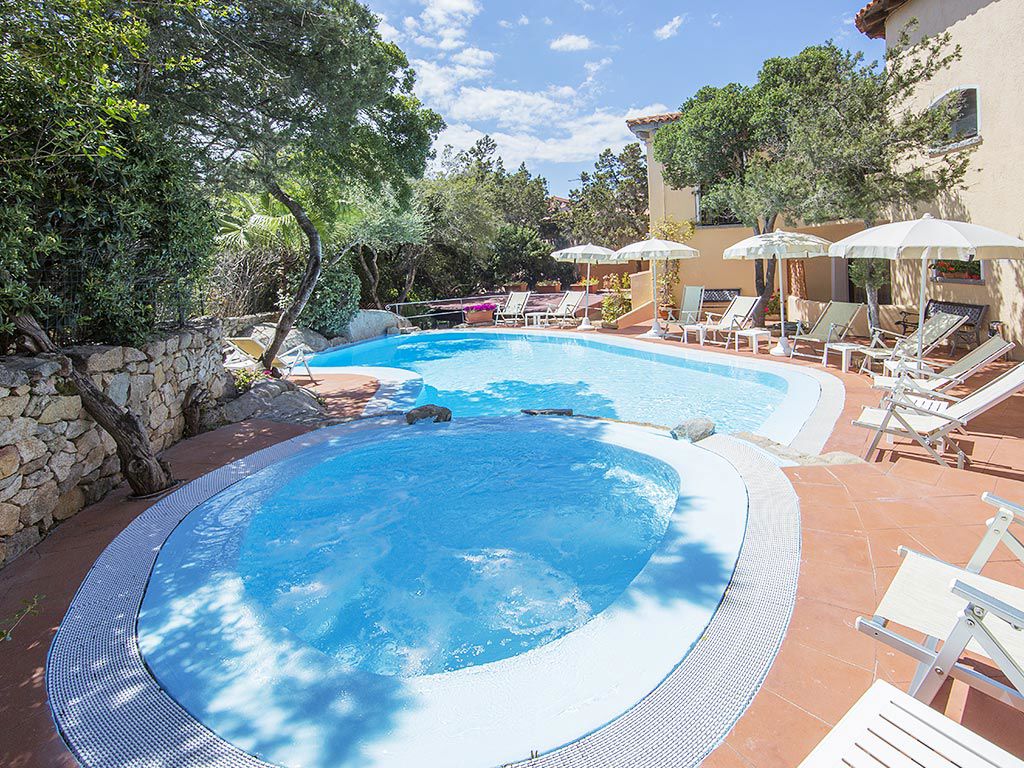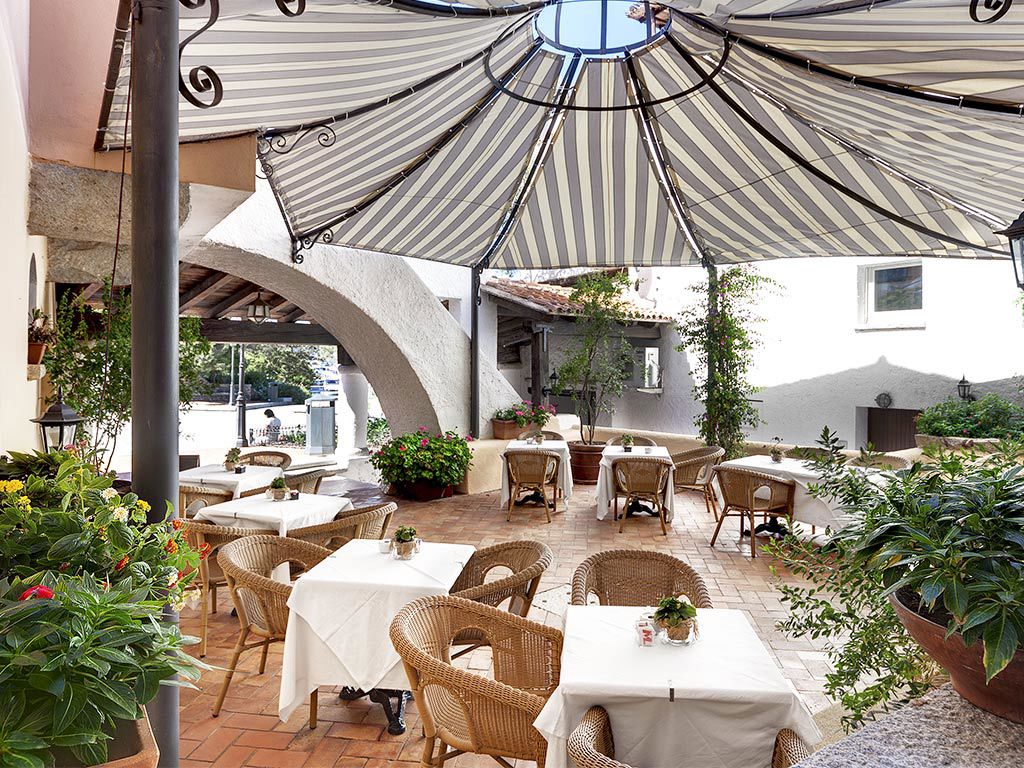 Hotel
The Colonna San Marco, a 4-star hotel in Costa Smeralda, is located in the heart of Porto Rotondo, in the square of the same name, Piazza San Marco, centre of tourist life in this pretty, picturesque town, which has always been a destination chosen by the international jet set.
Porto Rotondo is one of the most important tourist locations in Northern Sardinia, with its spellbinding beaches that act as a frame to the tourist port, where 650 boats and yachts land every year.

The Colonna San Marco stands just a few steps away from the little port and has 34 rooms, a small swimming pool and a bar in front of the famous square.

This delightful boutique hotel offers a simple and elegant environment, a few steps away from a charming promenade along the tourist port, where you will find refined boutiques selling the best Made in Italy brands and elegant, trendy bars and restaurants.
An oasis of elegant tranquillity a short distance from the world of high society and nightlife and of fun in one of the most exclusive destinations in Northern Sardinia.
Offers from:
Hotel Colonna San Marco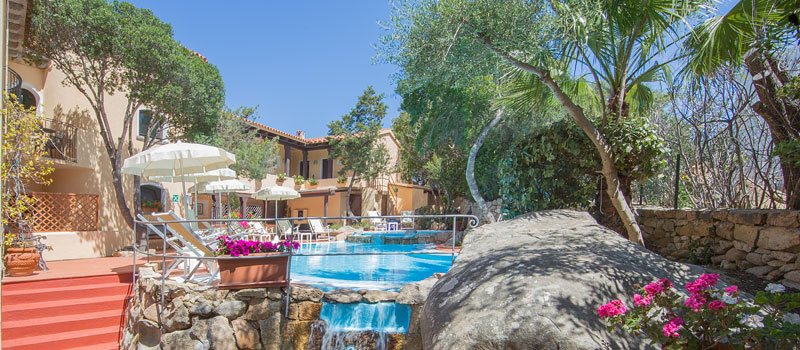 PREPAID AND NOT REFUNDABLE RATE - PAY NO...
Get the best price for your holiday in Sardinia! B...
discover more
Hotel Colonna San Marco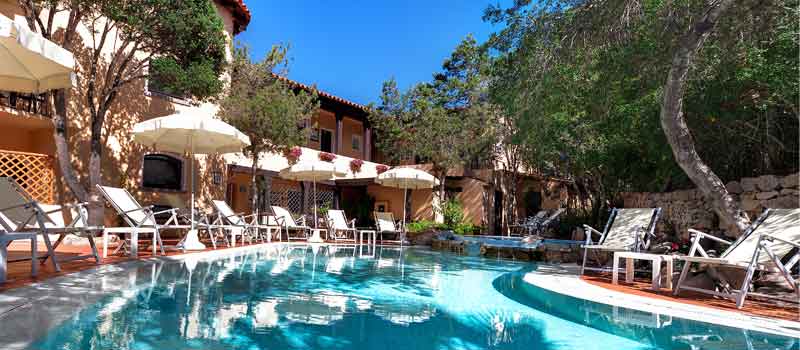 FLEXIBILE RATE - PAY IN HOTEL
Choose the best flexible rate! Free cancellation u...
discover more
Online offer:
Only with us