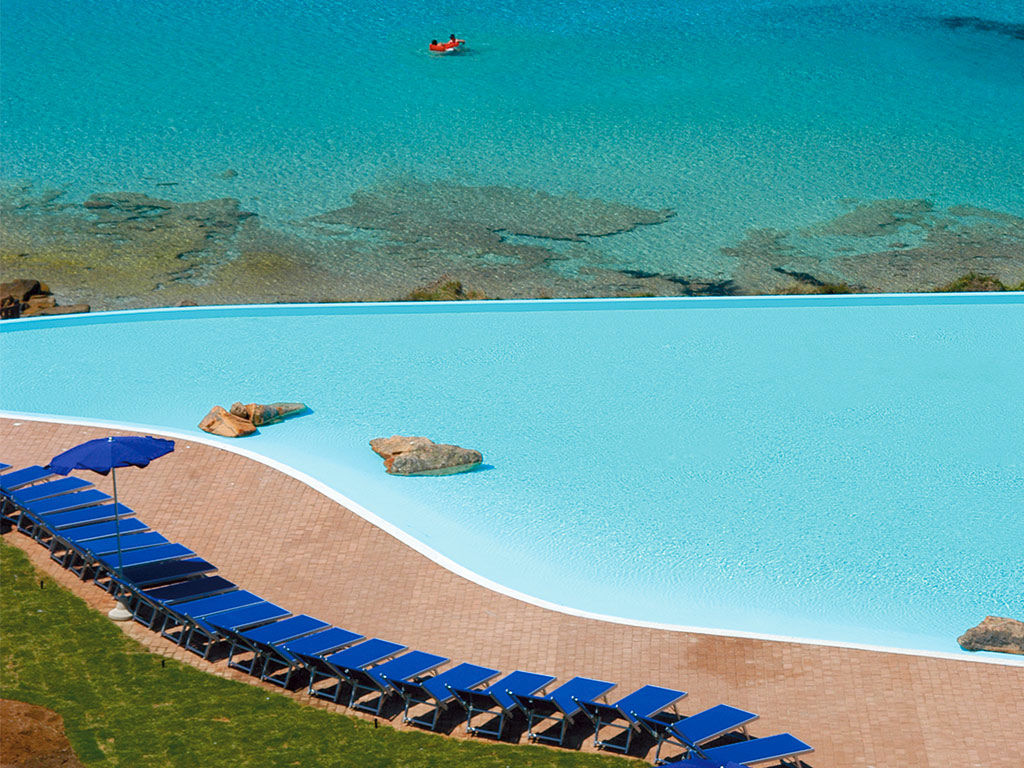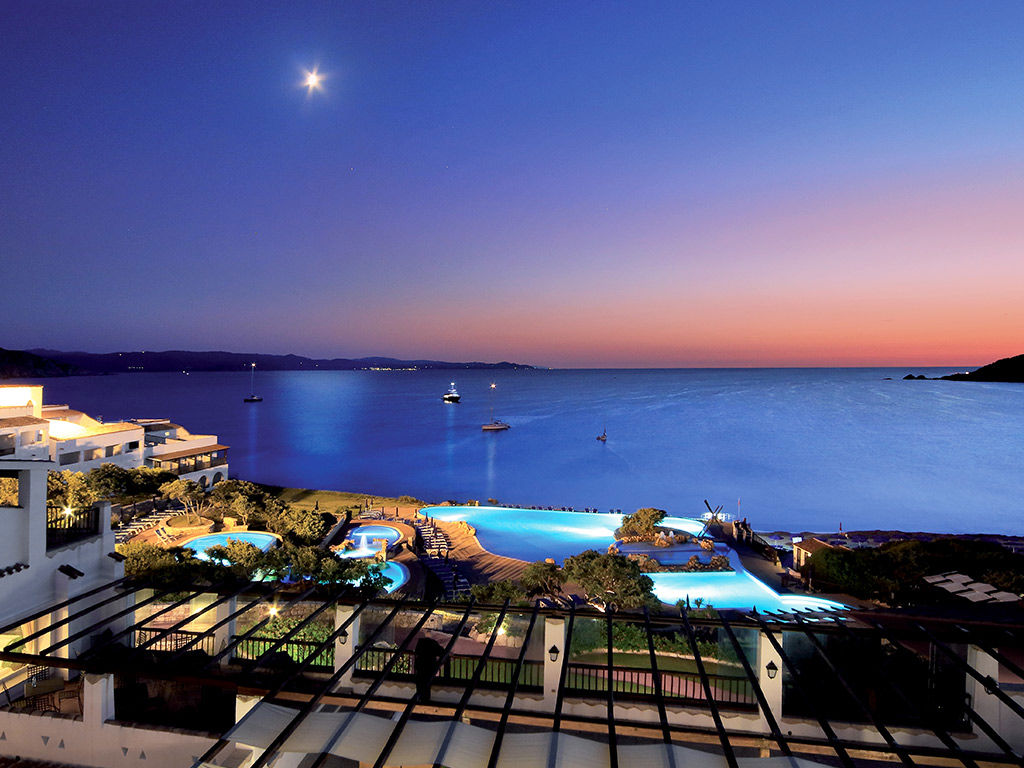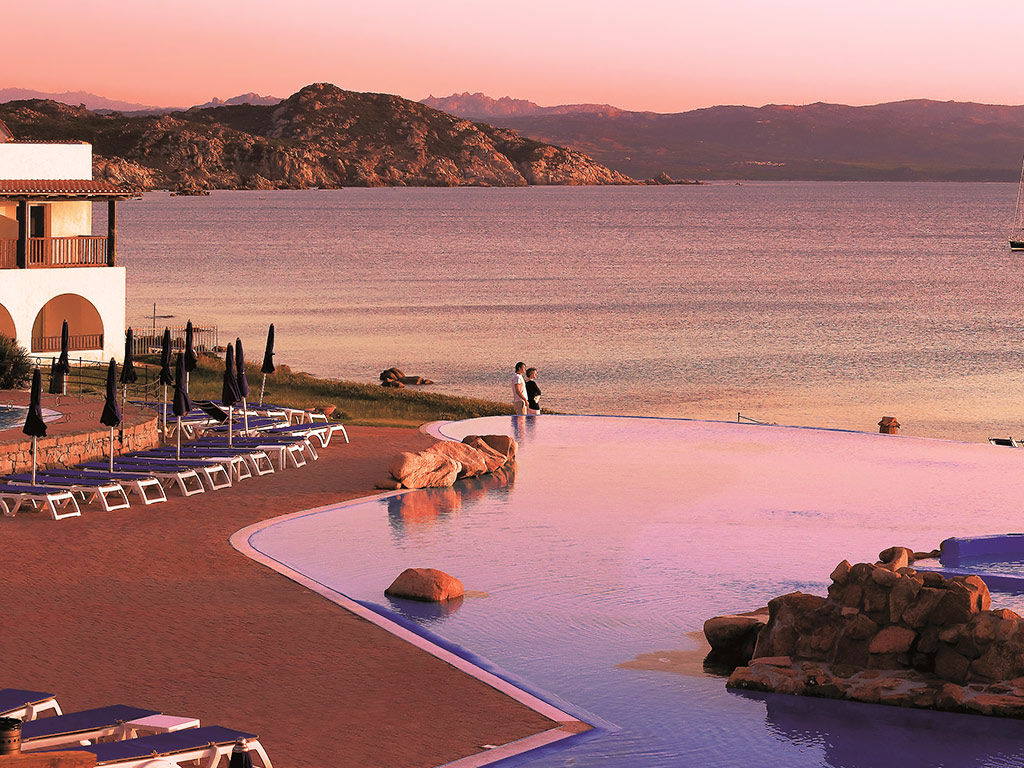 Swimming Pools
The Colonna Grand Hotel Capo Testa has a large swimming pool park in which adults and children can relax and have fun.

The swimming pools are on several levels and they blend in, on the horizon, with the clear, blue sea. A large seawater infinity pool is available to guests with a whirlpool area and various areas dedicated to fun for children.

A relaxing, peaceful oasis where you can enjoy the beauty of the island.
Online offer:
Only with us